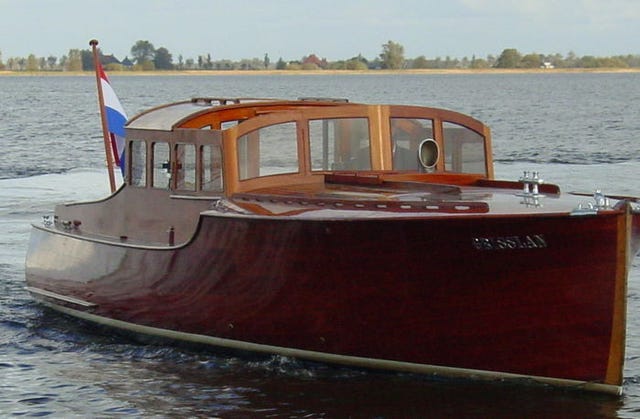 Pettersson's "Grisslan" 1931
9.5 meters
The "Grisslan" was built in 1931 in Carl Frobergs' shipyard in Lidingo (Stockholm) as
number 60 on the production list.This boat is designed by probably the most famous of all Swedish yacht designers of that time: Carl Gustaf Pettersson.
Product Details
Dimensions approx:
Length: 9.20 m
Width: 2.40 m
Draught: 0.80 m
Weight: 2.2 tons
Headroom: 1.60 m
Engine: 5-cylinder 62 HP Beta-Marine diesel engine from 2000, approx. 200 engine hours.
Hull: Half glider 14 knots
Engine instruments
Very good condition
VAT not applic.